Grading Repairs
Not all jobs are the same. Many homes have surface water infiltration in the basement due to failed drainage lines, poor grading or settlement around the perimeter of the home. Not all moisture problems have to be excavated to repair them properly. This is where we are superior to our competition. We don't sell the same product for every repair. Parks' Waterproofing carries out a custom evaluation to diagnose each problem accurately and precisely. We will give each customer a customized plan of action to repair any moisture or drainage problems. Our services have literally saved our customers thousands of dollars.
Our individualized approach to customer satisfaction means that we favor effective solutions over temporary fixes. If grading and drainage repairs are costing you a fortune, it's time to find a new service provider. Parks' Waterproofing is customer-focused, and we exercise integrity in everything we do.
Proven Waterproofing Expertise
The East Wilkes Middle School baseball field had some serious drainage problems. Every time it rained, even a little, water would pond up on the field. This prevented the team from practicing and having games for days. It didn't take Parks' Waterproofing long to determine that the problem was due to poor drainage. We regraded and installed some catch basins at precise locations and eliminated the problem. The coach and team were thrilled when they no longer needed to cancel practice and games. The field drained properly, even after torrential downpours!
Before: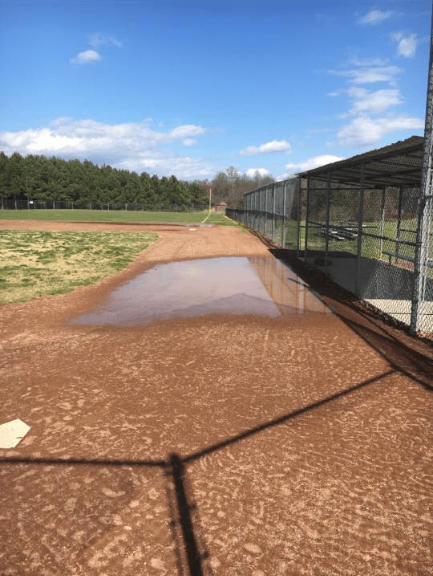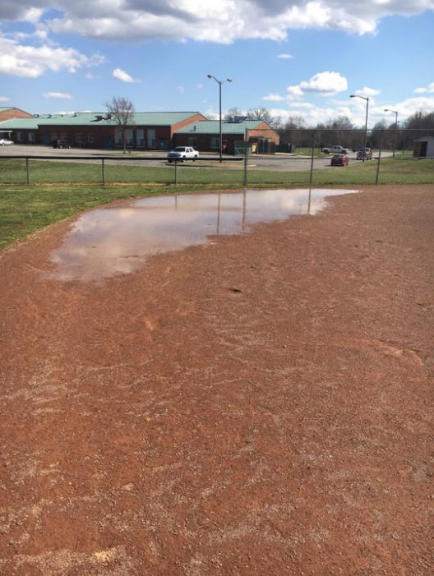 After: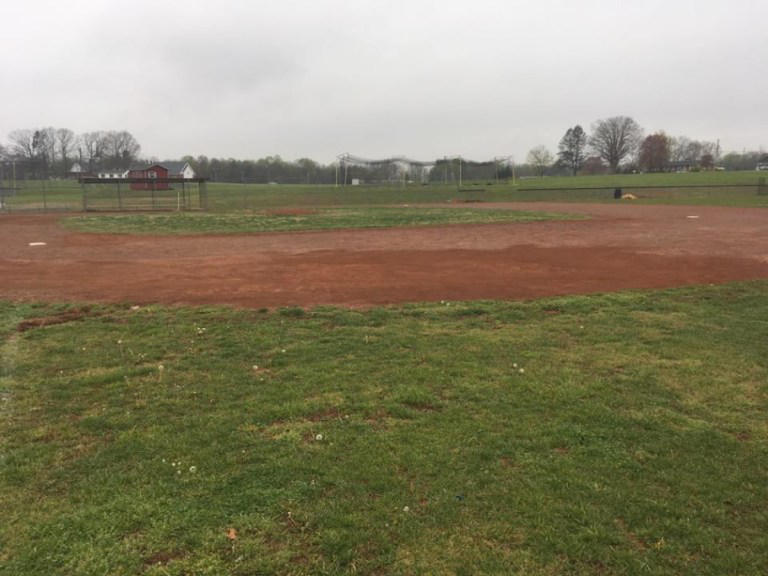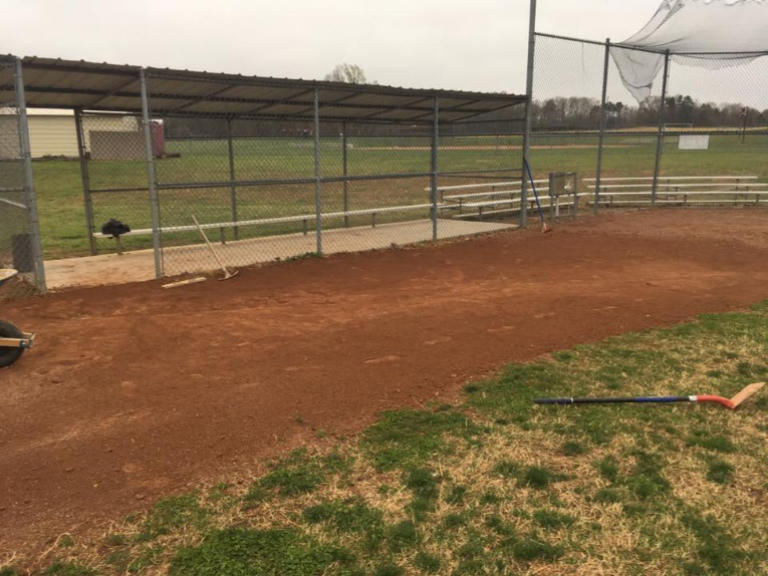 We can provide countless examples of customers, both residential and commercial, who have benefited from services provided by Parks' Waterproofing. Our goal is to identify the root of drainage problems and provide the most effective solutions. To learn more about our range of services, reach out to a member of the team today.
This North Wilkesboro job had water ponding up on their slab in their garage. We installed a strip drain without damaging the asphalt saving the customer hundreds of dollars.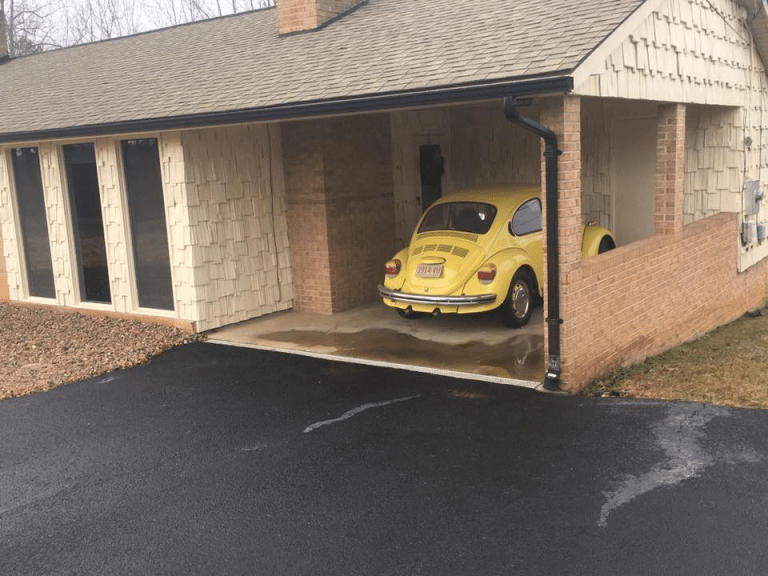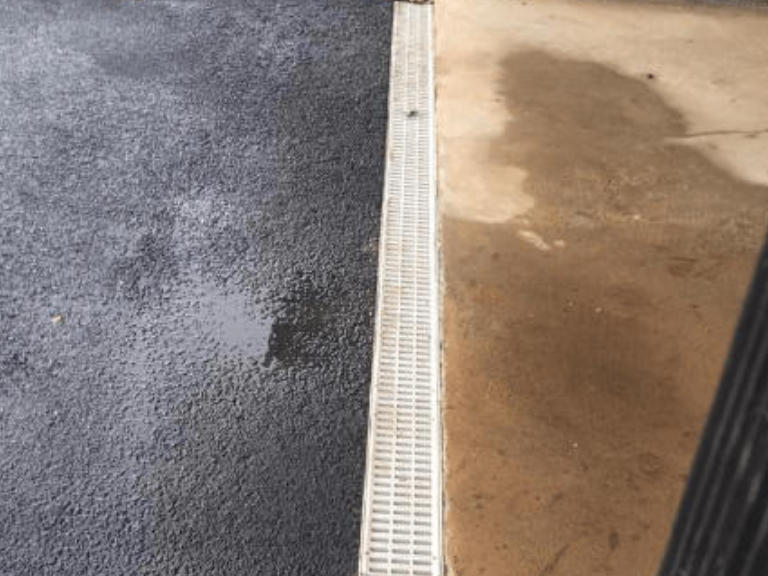 This home, at Rid-A-Bug Exterminating, had water coming into the door flooding the sun-room. We removed the cement, installed a channel drain, and poured new cement.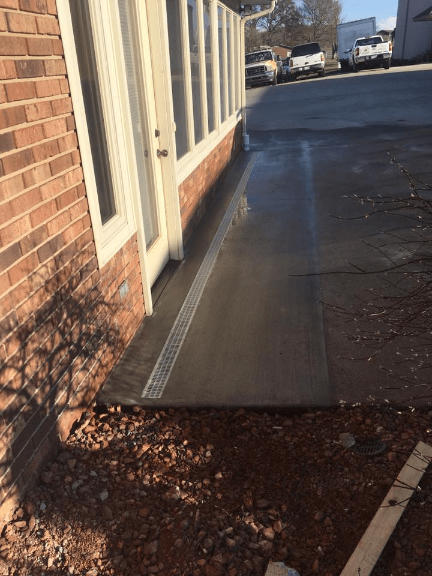 This beautiful home in Advance, NC suffered from poor grading in the finish up portion of their home. Every time it rained over ½", their yard would be flooded with over 8" of water standing in their yard. All of this water ended up in their crawlspace causing mold, mildew, and rot.  Parks' Waterproofing regraded this customer's yard, installed sod, and eliminated their problem permanently! Not only that, we also made their home look much better with proper grading!