Structural Repairs
The foundation of your home, including basements, are integral structures. Many older homes suffer from foundation damage due to hydrostatic pressure that causes horizontal stair-step and vertical cracks in foundation walls. The end result is wet basements that are just the beginning of your potential problems. Mold, mildew and compromised insulation are just some of the issues you are likely to face if the problem is not addressed.
One thing that also sets us apart from our competition on our structural repairs is that we use old fashioned masonry, concrete, and steel to complete all our repairs, which will bring an older home up-to-date with current building codes and engineering standards. In addition to using the right materials, our repairs are completed inside the block wall and the repair will not stick out past the face of the foundation wall like carbon fiber strips or I-beams. When a repair is visible, it is a red flag to potential buyers. In addition, all our structural repairs are anchored to the floor system and the footings ensuring maximum stability. While carbon fiber strips may simulate an "unbreakable column", an unbreakable column must be anchored at the top and bottom to prevent further movement. No carbon fiber strip can do this (see the picture a little further below). We are the only waterproofing company in NC that can complete structural repairs this way!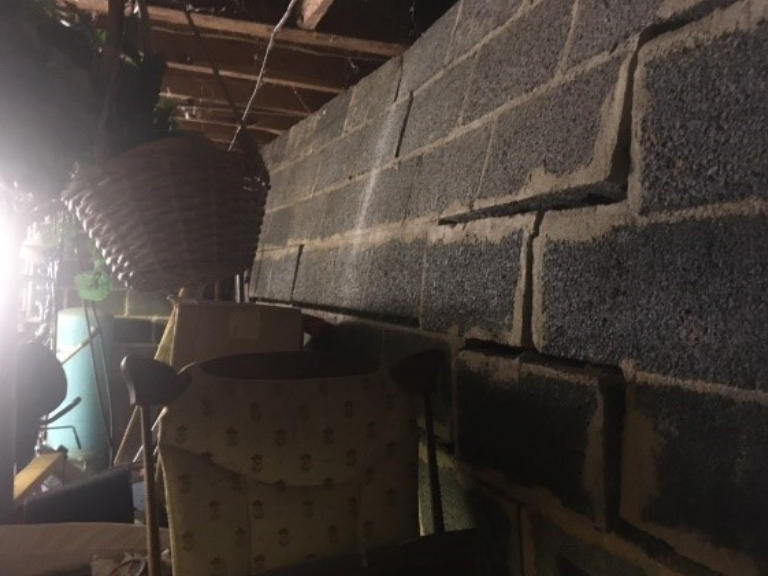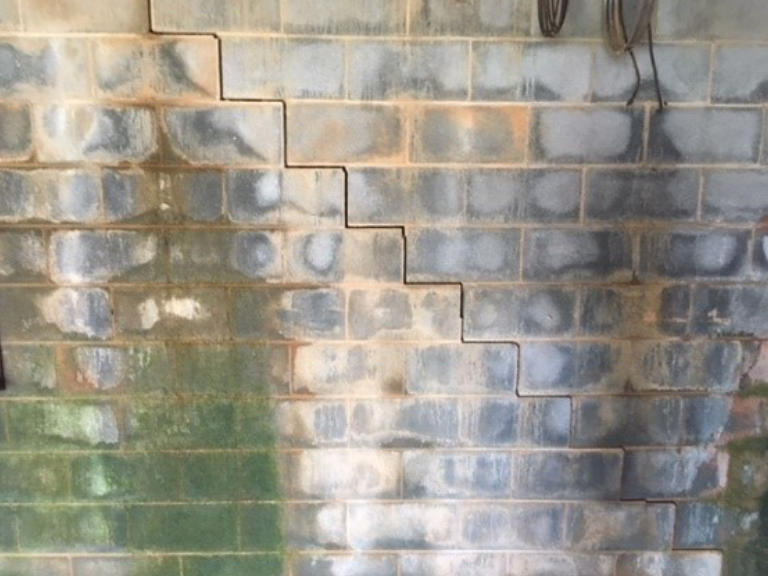 Catching a problem early can save thousands in repair costs. Waiting too long can result in complete foundation failure, requiring the reconstruction of your foundation wall. Parks' Waterproofing not only offers 30+ years of expertise in new foundation construction and waterproofing, but we also specialize in foundation repairs on existing homes. We can repair any damaged foundation, saving you thousands of dollars.
Before: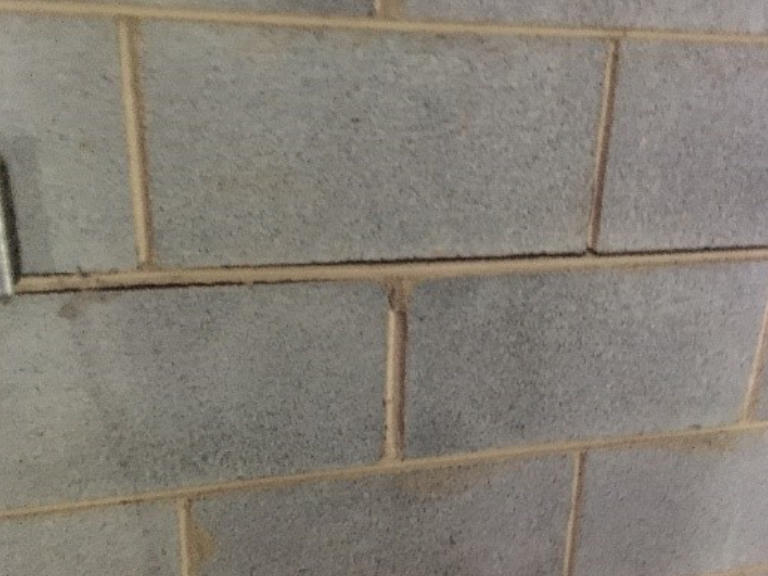 After: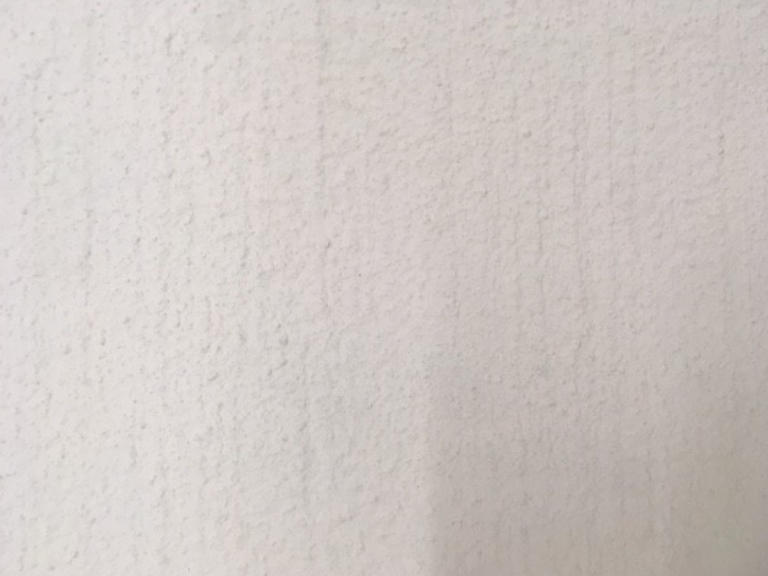 Before: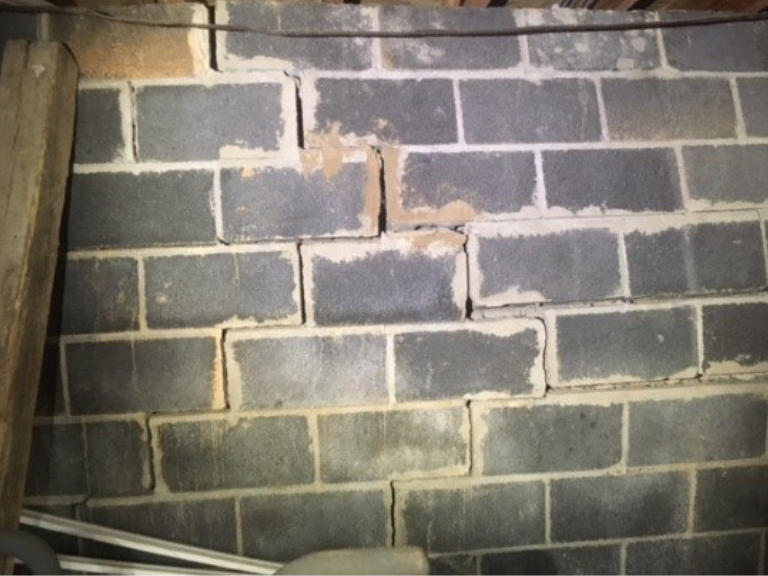 After: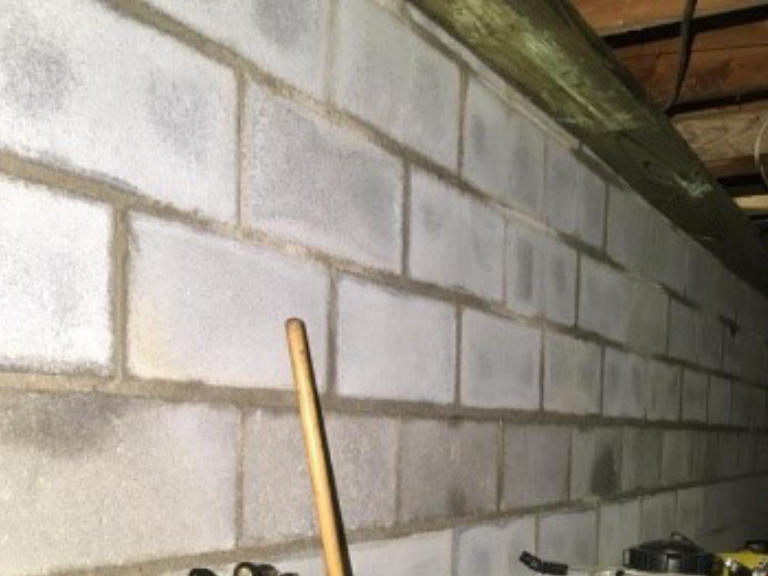 Foundation Inspection & Repair
There are two areas in the home where significant damage can go unnoticed, the roof and foundation. Most homeowners are conscious of the fact that regular roof inspections are necessary. However, foundations are often neglected until problems begin to impact on other structures, such as floors, walls, window frames and doors. Parks' Waterproofing can carry out a thorough foundation inspection and provide cost-saving waterproofing recommendations.
We are not interested in charging our customers for overpriced and unnecessary services. The patented Parks' Free-Flowing Waterproofing System is designed to provide a cost-effective solution. You will receive a lifetime guarantee, and the system does not have any maintenance needs. Competing companies will install an inferior system that requires regular maintenance, with you footing the cost.
For all your foundation needs, get a quote. With integrity and workmanship you can rely on, we are your trusted partner in protecting your most valuable investment. Contact us online or call today, and speak to a member of our team.
Our Competition Uses Carbon Fiber Strips: