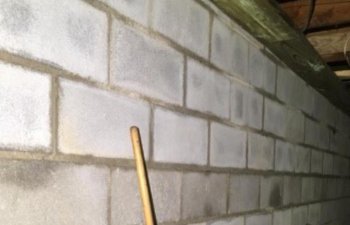 Structural damage is most concerning when discussing load-bearing structures and the roof of a property. These features in your home are integral in that the building relies on them to remain safe and protected.
If the integrity of certain structures is compromised, it can lead to serious damage and significant repair costs. Therefore, as a homeowner, it is important to look out for the signs of structural damage.
The signs of structural damage are often subtle and cause undetectable. You may need to hire a professional who can conduct any relevant inspections. Do not put your family's safety at risk if you have any suspicions about the integrity of your home.
Signs of Structural Damage
The most common signs of structural damage in the home include:
Stiff doors and windows
Cracked wooden structures
Damage to wiring, plumbing, or gas supply
Moisture in insulation
Water in electrical systems
Rusted metal structures
Basement flooding
Cracked foundation
These issues merit further investigation by a structural engineer, architect, or building inspector. If you address the cause of structural damage early, repairs are cheaper.
Structural Damage Causes
Shoddy building practices can compromise the structural integrity of a home. You may begin to see cracks forming in walls and ceilings or that your home is subsiding. Storms can also cause significant damage to your property. It is especially important to check the roof and basement after bad weather.
Water may not drain away effectively on your property, impacting the foundation or soil beneath the property. A property may begin to subside when soil erodes or moves to a degree not within expected parameters. A visual inspection of exterior walls may reveal wide cracks forming on one or more sides of your home.
Poor waterproofing can allow water to intrude into your basement. As water builds up, it will begin to cause damage to wood, metal, brickwork, and the foundation. These structures are typically load-bearing, so preventing moisture from entering the space is crucial.
For a basement and foundation inspection in North Carolina, contact Parks' Waterproofing today.
Posted on behalf of Parks' Waterproofing LLC
5287 Speedway Rd
North Wilkesboro, NC 28659
Phone: (336) 927-3504
Monday – Friday: 8:00 AM – 5:00 PM