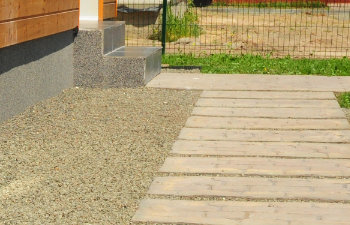 As a homeowner, you want to ensure your home is safe, secure, and in excellent condition. From routine maintenance to actively protecting your property against potential threats, taking proactive measures is vital. Prevention keeps a host of potential problems at bay and helps to shield you from unexpected home maintenance disasters. But, unfortunately, some things can and do fall through the proverbial cracks, even for the most diligent homeowners.
One area often overlooked in home maintenance and issue prevention is ensuring proper lawn drainage and basement waterproofing. Yet, these two elements are essential when it comes to safeguarding your home, family and investments while minimizing the risk of costly damage to preserve the value of your home.
How Basement Waterproofing Protects Your Family and Investments
For most people, their home isn't just a place to live; it's also their single most significant investment. That means it's imperative to protect this valuable asset, both for financial reasons and for the safety and security of your family.
Drainage issues in your outdoor spaces can quickly turn into indoor problems, causing significant damage and compromising the structural integrity of your home. This is where basement waterproofing plays a crucial role.
Basement waterproofing is integral to maintaining your home, ensuring the lowest level stays dry and free from moisture intrusion. Implementing effective waterproofing measures allows you to create a barrier against water infiltration; this active approach helps you protect your family and your home against the very real dangers of water intrusion.
Choosing the Right Basement Waterproofing Experts to Protect Your Home
You wouldn't turn your home over to just anybody; you want the job done safely, efficiently and effectively. Still, knowing where to turn for expert assistance in basement waterproofing is not always easy.
You need a team of experts who understand the complexities of basement waterproofing, from identifying existing sources of potential trouble to preventing new ones from popping up in the future.
At Parks' Waterproofing, we specialize in basement waterproofing solutions that provide the very best protection for your property. Our advanced techniques and state-of-the-art approach create a robust, dependable barrier against water intrusion to ensure your basement stays dry and your investment is safeguarded. Our team of experienced professionals is dedicated to delivering exceptional service and is looking forward to helping you protect your home against water damage.
Contact us today to learn more or schedule a quote.
Posted on behalf of Parks' Waterproofing LLC
5287 Speedway Rd
North Wilkesboro, NC 28659
Phone: (336) 927-3504
Monday – Friday: 8:00 AM – 5:00 PM