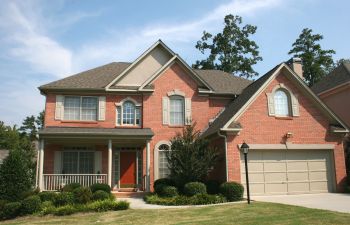 Water is good for the environment but water can be damaging to your home's foundation. The foundation of your home holds the structural integrity of your home. The soil becomes saturated around your home's foundation causing it to expand and shift. Cracks and leaks will form when the pressure on the foundation walls increases.  These cracks will allow water to seep into the foundation. By keeping your foundation moisture-free with waterproofing ensures your structure to hold for years to come.
What is Waterproofing?
Waterproofing is the process that prevents water from penetrating your home to keep it dry. Waterproofing is done to avoid damage to your home's foundation. Damage to your foundation could be caused by rain, flooding, plumbing leaks, excess humidity, and burst pipes.
Benefits of Waterproofing Your Home
Prevent Mold and Mildew: Bacteria, mold, and mildew will develop when water penetrates your home's foundation. These could cause health problems for you and your family. Waterproofing protects the home from moisture developing.
Prevent Cracks in Foundation: Your home's foundation is the most important part of a home's structure. Waterproofing will help keep the structural integrity of the home by preventing costly foundation repairs.
Reduce Energy Costs: Cracks in your foundation could cause your home to lose heat in the winter and air conditioning in the summer. This will make your home more expensive to maintain the temperature. Waterproofing will help insulate your home to be more efficient all year.
Increased Value: By waterproofing your home and taking precautionary measures to protect and secure its foundation will help increase the value of your home by maintaining the structure over time.

Expert Home Waterproofing with the Parks' Waterproofing System
The Parks' Free-Flowing Waterproofing System is designed to drain water away from your foundation. The Parks' Free-Flowing Waterproofing System provides multi-layered protection for your home. This system includes a waterproofing membrane, termite-treated insulation board, high-quality filter fabric, a four-inch wall of washed stone, concrete shelf diverting water, and a double French drain. These all work together to make sure water never reaches your foundation.
If you are located in Western North Carolina and want to know more about protecting your home's foundation, call Parks' Waterproofing LLC to schedule a consultation today.
Posted on behalf of Parks' Waterproofing LLC
5287 Speedway Rd
North Wilkesboro, NC 28659
Phone: (336) 927-3504
Monday – Friday: 8:00 AM – 5:00 PM