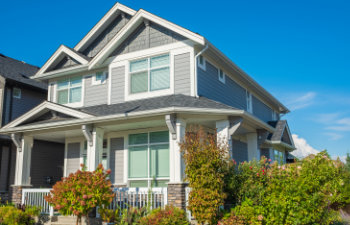 Regarding safeguarding your home's foundation and basement, pay attention to the importance of a robust waterproofing system. The residents and businesses of Western North Carolina understand the perils of moisture penetration all too well.
At Parks' Waterproofing, we recognize the shortcomings of existing waterproofing methods and have devised a groundbreaking solution that truly stands the test of time.
The Pitfalls of Conventional Approaches
Foundation walls are the unsung heroes that bear the weight of your home. However, they're not impervious to the threats posed by corrosion and cracks, which can stem from unchecked moisture infiltration.
The ramifications of such vulnerabilities can be severe, leading to costly mildew removal and intricate foundation repairs. This is where conventional waterproofing systems often falter, leaving homeowners in a state of uncertainty.
The Parks' Free-Flowing Waterproofing System
Our patented Parks' Free-Flowing Waterproofing System is engineered to provide unparalleled protection against water seepage and hydrostatic pressure. Rainwater and groundwater can erode foundation and basement walls over time, primarily if pre-existing cracks or gaps exist.
Our innovative system employs a multi-layered defense mechanism that effectively prevents water from reaching your foundation walls.
The Perils of Interior Waterproofing Systems
Are you considering interior waterproofing systems? Beware, as not all designs are created equal. Some internal systems might inadvertently welcome water intrusion, leading to corrosive damage and a weakened foundation.
To make matters worse, using such systems might even render your home non-compliant with current building codes, putting both safety and legality at risk. Furthermore, the lingering saturation of the soil outside your foundation walls can cause hydrostatic pressure, resulting in cracks, bowing, and potential collapse.
The Parks' Advantage
Your home represents an investment of time, care, and financial resources. Therefore, fortifying its foundation and basement is imperative and the bedrock of its structural integrity. The corrosive effects of water infiltration can undermine these crucial structures, threatening your property's stability.
With the Parks' Free-Flowing Waterproofing System in place, you can enjoy year-round peace of mind, knowing that your foundations and basement walls are shielded.
Why Choose Us?
In the heart of Western North Carolina, Parks' Waterproofing has emerged as the beacon of hope for homeowners and businesses grappling with inadequate waterproofing systems. Our pioneering Parks' Free-Flowing Waterproofing System addresses the deficiencies of conventional methods, offering unmatched protection against water-related woes.
Say goodbye to the anxiety of foundation cracks, corrosion, and structural compromise. Our commitment to safeguarding your home is evident in every layer of our innovative waterproofing solution.
We also offer other drainage solutions, including installing French drains, grading, and gutter repairs. Allow Parks' Waterproofing to care for all your water intrusion needs, and you won't be disappointed!
Ready to take the first step toward a dry and secure foundation? Reach out to Parks' Waterproofing today for a complimentary quote. Protecting your investment has never been more accessible or effective.
Posted on behalf of Parks' Waterproofing LLC
5287 Speedway Rd
North Wilkesboro, NC 28659
Phone: (336) 927-3504
Monday – Friday: 8:00 AM – 5:00 PM