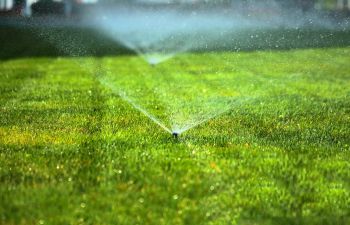 A French drain is a simple but rather ingenious trench design that can help prevent flooding or standing water on your property. Once installed, others may not even notice that there's a drain as they can be disguised with very simple landscaping like pebbles or gravel and even small plants. Why have a French drain installed?
Prevent Water Damage
Water damage can mean serious repairs and serious money. Damages from flooding can be easy to see if the flooding is severe enough. However, standing water or excess moisture in the ground around your home can cause long-term damage that you may not notice at first. A French drain can encourage water away from your home where it won't be a problem.
Increase Home Value
Because drains like these can prevent water damage, they also increase the value of the property. Not all water damage is easy to see but if there is a French drain installed, it reduces the chances that there is any serious damage. If you ever sell the home, this is a great feature to highlight and can help put potential buyers at ease.
Eco-Friendly Option
A French drain is designed using the lay of the land and natural materials such as gravel and plants. Serious landscaping is rarely required, which helps prevent soil erosion; and so does the fundamentally simple design of the drain itself. A drain can be installed with the location of your septic tank in mind as well, designed to keep toxic sewage from reaching your home and the soil immediately surrounding it.
To learn more about how a French drain may improve your property and prevent flooding or long-term water damage, contact a member of the Parks' Waterproofing team today. An on-site inspection could be the first step to a maintenance-free solution.
Posted on behalf of Parks' Waterproofing LLC
5287 Speedway Rd
North Wilkesboro, NC 28659
Phone: (336) 927-3504
Monday – Friday: 8:00 AM – 5:00 PM