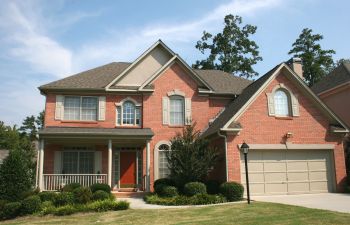 If you have a basement, then you are aware that smells can be an issue. It does not matter if your basement is a finished living area or used for storage. The removal of these odors is important for your quality of life and the value of your home.
Perhaps you have never had standing water in your basement. Yet, there remains a musty odor. The most common offending basement odors are mold and mildew.
Mold and Mildew
Mold and mildew thrive in damp, dark places like basements. They spread across your basement floor, walls, ceiling and anything stored in between.
There are two reasons to address any mold or mildew issues sooner than later. Serious health concerns such as mild allergic symptoms to respiratory issues are caused by mold. And, because mold feeds on organic materials like wood, it can lead to structural damage if left unchecked.
Investigate Now
You do not need to have had a flooded basement for mold and mildew to take hold. Just a little dampness is enough to support a serious problem. It can come from more than one source. You need to first identify the offending source(s) of moisture.
Check Your Pipes
Leaking pipes are not always obvious. You may only detect some bubbling paint, discoloration or pipe oxidation. Do you have a smelly drain or detect a scent of sewage? You will need to call a plumber.
Pipes sometimes collect condensation. Also known as sweating, warm air around cool pipes can attract a significant amount of moisture. This may be solved by insulating the pipes.
Noticeable After Rain
Is there water on or around your basement windows after a rain? The seals may have worn out or you may need to replace your windows.
If there are any cracks in your basement wall or floor, water will seep in. Check the exterior as well as the interior of your home. If that is the source of the problem, you need a trained professional.
The Right Way
Cleaning up mold and mildew will not solve the problem until the conditions for their growth are eliminated. Get it fixed the right way. Parks' Waterproofing gives you a lifetime guarantee. Contact Parks' Waterproofing today.
Posted on behalf of Parks' Waterproofing LLC
5287 Speedway Rd
North Wilkesboro, NC 28659
Phone: (336) 927-3504
Monday – Friday: 8:00 AM – 5:00 PM