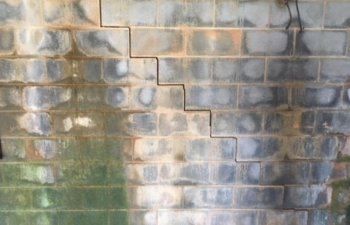 There are a number of ways that water can enter a basement from the outside. To solve the problem, it is important to uncover the cause. The mechanisms that lead to water intrusion include liquid water flow, capillary suction, vapor diffusion and air movement.
Poor construction can lead to foundations that crack or become unsettled. Even if the structures in your basement are properly constructed, water that is unable to effectively drain away will cause problems. A sloped ground surface that draws water away from foundations and basement walls is needed to ensure effective drainage. It is also important to check that gutters and downspouts are working efficiently.
Groundwater Drainage
Groundwater typically moves slowly through soil and other underground materials. The water will follow the path of least resistance. If groundwater is not able to drain away effectively, it may end up penetrating basement walls and foundations. This is a major problem for home and business owners.
The structural integrity of basement walls and foundations is at risk from groundwater infiltration. These structures are responsible for supporting all the floors above in a building. Deterioration resulting from groundwater can cause significant damage and weaken supporting structures.
Effective Drainage
Effective drainage involves tailoring the solution to the problem. In the majority of cases, water does not drain along an appropriate path. This can lead to water intrusion through basement walls and foundations, or pools of water forming on your property. Parks' Waterproofing has developed several systems to address water infiltration.
The patented Parks' Free-Flowing Waterproofing System is an effective solution for preventing basement water infiltration. The system comes with a lifetime guarantee, providing customers with peace-of-mind. If your basement is always damp, we can identify the cause and offer services that are individualized to the problem.
Call Parks' Waterproofing today to learn more about our unique approach to protecting your basement from groundwater intrusion.
Posted on behalf of Parks' Waterproofing LLC
5287 Speedway Rd
North Wilkesboro, NC 28659
Phone: (336) 927-3504
Monday – Friday: 8:00 AM – 5:00 PM