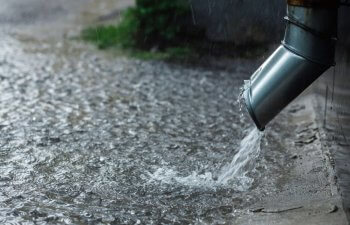 The rain has stopped and the sun is out, but many homeowners are still struggling with standing water and moisture in their basements and crawlspaces. In this article, we will discuss five quick things homeowners should look for after the rain.  When the rain falls like it did this weekend, every homeowner should perform this checklist to ensure they are protecting their investment.
1) Check for Your Basement Standing Water
Mold requires a mere 48 hours to develop when moisture is present. Besides mold, moisture in your foundation walls can lead to corrosion. That is why it is so important to check for moisture and mold in your basement or crawlspace after the rain. Moisture can come from several sources:
Excess groundwater invading your foundation walls
Poor drainage in your yard
Leaking pipes
Malfunctioning plumbing appliances
Excess humidity
They only way to effectively prevent moisture from entering your home is exterior waterproofing.
2) Check for Clogged or Damaged Gutters
Your gutters are one of the most important tools for preventing water from entering your home. If you noticed water spilling from the sides of your gutters, it is important to clear them of dirt and debris. Additionally, it is important to make sure your gutter downspouts are channeling the water away from your home's foundation.
3) Check for Standing Water in Your Yard
We all had soggy yards after this weekend's excessive rainfall, but if you had standing water for days, you may need to address drainage issues on your property. These issues are especially concerning, if the standing water is near buildings, fencing, or your home's foundation.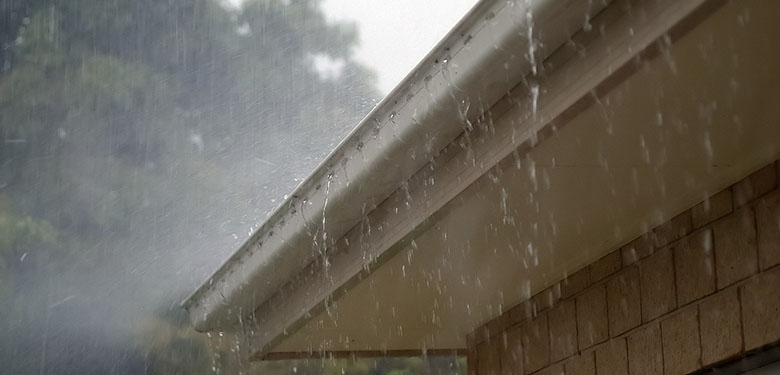 If you noticed water draining toward your home at any point during the event, you should consider basement and foundation waterproofing.
4) Check Your Windows for Moisture and Mold
If moisture forms in window panes or on window sills, it is important to dry it as soon as you see it. Mold can indeed form on window sills, if moisture is present. Furthermore, moisture on your windows may indicate that it is time to have them replaced.
5) Check Your Family for Soggy Feet
Children love to play in puddles! Make sure your kids kick those shoes off at the door, before they track water and mud throughout your house.
Posted on behalf of Parks' Waterproofing LLC
5287 Speedway Rd
North Wilkesboro, NC 28659
Phone: (336) 927-3504
Monday – Friday: 8:00 AM – 5:00 PM