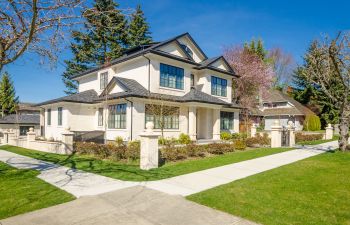 Damage to the foundations of your property can affect its structural integrity, ultimately becoming a hazard to your heath and resulting in costly repairs. If caught early, an engineer could recommend fixes that consume much less of your time and finances.
Whether you are buying a property or have lived in your home for some time, Parks' Waterproofing recommends being alert for early warning signs that your foundations have become compromised.
Changes to the Interior of Your Property
While foundation issues affect the walls of your home or business, you may first notice the impact within the building. You may feel tempted to ignore or brush off these warning signs as minor inconveniences, but they are your first indication that you should have your property professionally inspected.
Internal doors may stick or drag, and windows can fail to close properly. This often indicates a buildup of moisture, but a professional can determine the root cause. Foundational issues may cause your kitchen cabinets to pull away from the wall, or cause gaps to appear around window frames.
Cracks Appearing in Walls
Many buildings will develop small, vertical cracks in the first few years after construction. This is completely normal and no cause for alarm. However, horizontal cracks that measure around fifteen millimeters are cause for alarm. Large fissures indicate that the perimeter of your property is experiencing a lot of pressure, possibly from the surrounding soil expanding and contracting rapidly.
Cracks that appear in a stair pattern on the exterior corners of your property warrant further inspection. In newer homes, this may simply be due to the expansion of the brickwork over time, but if your property is old, this could point to issues with the foundation.
Foundation Sinking
Although your property is designed to distribute weight evenly along all exterior walls, changes in the soil quality beneath causes some areas to settle at a different rate. Accordingly, many homeowners notice that one side of the building appears to be sinking or uneven. It is vital that you address any subsidence as early as possible. A variance of as little as an inch can lead to problems with the structural integrity of your home.
In many cases, cracks or other visible damage are purely cosmetic. However, it is important to remember that structural problems will worsen and become more expensive to fix over time. Contact Parks' Waterproofing in Western North Carolina for a professional assessment and repair plan.
Posted on behalf of Parks' Waterproofing LLC
5287 Speedway Rd
North Wilkesboro, NC 28659
Phone: (336) 927-3504
Monday – Friday: 8:00 AM – 5:00 PM