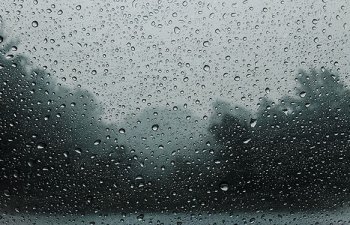 You may be unaware that your home or business foundations are suffering the effects of water damage. If you do not have a basement or crawl space, you cannot see the underground structure of your property, and could be initially oblivious that harm is being caused. Unfortunately, failure to identify or act on water damage could have disastrous consequences. This could be as catastrophic as the entire structure collapsing.
Warning Signs of Water Damage
If you have a basement or crawl space, and you often observe water gathering after heavy rain, this could be a sign of cracks emerging in the foundation. Otherwise, you may notice horizontal cracks and stair step cracks on your walls, particularly in block walls or corners.
Other signs of water damage include doors and windows that won't shut properly, due to moisture warping the wood. The smell of mold and mildew is quite distinctive. Should you notice this or visible signs of mold, this could indicate that water is entering your property.
Trust Parks' Waterproofing for an End-to-End Solution
Excessive water entering a property could be an everyday issue like gutter runoff or something more serious such as a buildup of hydrostatic pressure. With Parks' Waterproofing, you are guaranteed to receive an expert evaluation and not a sales pitch. You will not be compelled to undertake unnecessary invasive action when a simple fix will solve your problem.
Our solutions are designed to be as maintenance free as possible, negating the need for sump pumps that require annual inspections. We can work from the top down on your home or business, from gutter installation to below-grade waterproofing, and Parks' Waterproofing is the only waterproofing company in North Carolina to offer this service. The waterproofing solutions we provide utilize a unique and patented technique, and come with a lifetime guarantee.
Parks' Waterproofing understands that suspected structural issues result in a lot of stress for home and business owners. You may feel concerned about loss of business or devaluing your property. This does not lend itself to seeking out masonry or landscaping services in addition to your waterproofing needs. Accordingly, we can tastefully landscape your home or property in addition to solving your water damage problems.
Contact Parks' Waterproofing today for a free quote.
Posted on behalf of Parks' Waterproofing LLC
5287 Speedway Rd
North Wilkesboro, NC 28659
Phone: (336) 927-3504
Monday – Friday: 8:00 AM – 5:00 PM