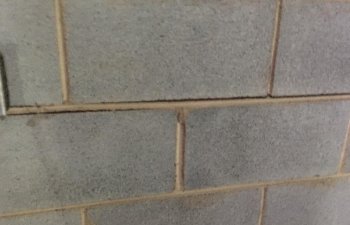 If you are expecting a quote on the cost of repairs in a flooded basement, think again. There are numerous potential areas where damage can occur due to water intrusion. It is therefore impossible to calculate repair costs without a thorough inspection.
Instead of thinking about the overall cost, it is better to consider how damage manifests when water gets into your basement. The source, entry point and volume of water are all important factors. If you are lucky, cleaning up the mess and installing superior waterproofing will be the only costs you face. Unfortunately for many homeowners, water intrusion is a much bigger problem.
Mold & Mildew
Mold and mildew are fungi that love wet basements. There are potential health impacts from breathing mold spores. Eliminating these organisms is also a difficult job. If you find mold and mildew in your basement, it is time to discover the source of moisture and treat the problem before it gets out of hand.
Wood Rot & Termites
Moisture can infiltrate wood and cause structures to rot. Moreover, this moist environment is the ideal breeding ground for termites. A property can become structurally unsafe due to wooden support beams rotting as the result of water intrusion and termite infestation.
Foundation & Brickwork Damage
Foundations and brickwork are not impervious to damage from water. These structures are among the most important in any property. Repairing damage to a foundation or exterior wall may come at a high cost. Installing an effective waterproofing system will prevent water from reaching your basement in the first place.
To learn more about Parks' patented waterproofing system for preventing external water infiltration, call our offices today. We provide a free inspection service to identify waterproofing needs in and around your home.
Posted on behalf of Parks' Waterproofing LLC
5287 Speedway Rd
North Wilkesboro, NC 28659
Phone: (336) 927-3504
Monday – Friday: 8:00 AM – 5:00 PM