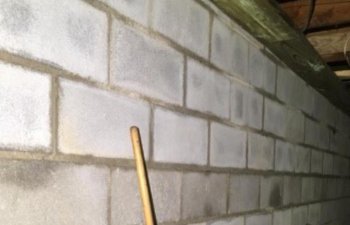 If you are thinking of selling your South Carolina home, essential repairs and improvements can increase the value of the property. In many cases, fixing defects is worth more than what you spend on the work. One of the areas that warrants consideration in this regard is the basement.
Imagine viewing a property and discovering that there are leaks in the basement. Most people know that water is a destructive force. Even if structures like walls and the foundation are holding up now, they could become compromised in the future. That means hefty repair costs that are passed on to the new owners.
Parks' Waterproofing System
One of the most common reasons for a leaky basement is ineffective waterproofing. Water infiltrates the space from outside the property after rain or irrigation. An internal membrane, which is sold as a waterproofing barrier, is typically installed, but does little to prevent water getting into the basement.
Parks' patented waterproofing system is designed to prevent water from entering the basement. Our installation diverts rain and irrigation water away from walls and foundations, where it can drain away effectively. If your landscape suffers from standing water, we can provide solutions that work.
The methods and installation type of Parks' Waterproofing systems are determined based on the specific challenges your landscape presents. We can handle sloped land, adverse soil or substrate conditions, drainage problems and much more. Adapting your waterproofing to the terrain and drainage systems is an essential part of what we do in South Carolina.
Whether you are a homeowner, commercial premises owner or organization, Parks' Waterproofing will protect your basement from water intrusion.
Call our offices today to discuss your needs or book a property inspection. We will provide a time and cost estimate so you can calculate the value of improvement to your property's position on the market.
Posted on behalf of Parks' Waterproofing LLC
5287 Speedway Rd
North Wilkesboro, NC 28659
Phone: (336) 927-3504
Monday – Friday: 8:00 AM – 5:00 PM