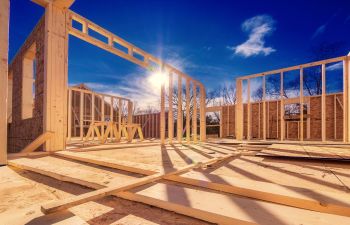 You just bought some swampland in North Carolina that you're planning to build a new house on — no, this is not the intro to a joke. Building a new home used to be frowned upon, but times have changed. In fact, most builders wouldn't even recommend putting a foundation or basement under a new home. But you have a plan to put in a mother-in-law suite in the basement, so it must be waterproof.
Get an Expert Opinion
The first thing you will want to do is get an expert opinion about your proposed building project. Get Parks' Waterproofing to assist you with your plans before putting the plan in motion. Parks' Waterproofing has more than 35 years in the waterproofing business. We'll assist you with waterproofing and keeping water away from your foundation by installing drainage and gutter systems that will move water away from your home throughout its lifespan.
Is Soil Amendment Necessary?
They'll advise you whether you need to spend the money for soil amendment. Soil amendment could be as straightforward as hauling in a few truckloads of gravel and soil to strengthen the soil around your new home. However, it's not always necessary, depending on what drainage system and essential waterproofing are planned. Parks' Waterproofing can give you a better idea of what is appropriate.
Be Flexible    
Despite the patented Parks' Waterproofing system being engineer-tested and approved and including a lifetime guarantee, some architectural elements do not make sense on marshy land. Building a new house on marshland is not a time to be too stubborn with your plans. You would be wise to follow the advice and recommendations of people who have been doing this for decades. They know what will work and what won't.
If they suggest soil amendment and a complex drainage system, chances are that's what you need. However, make sure when you discuss the plan with engineers and building inspectors that you have all the facts. Contact Parks' Waterproofing today for advice and recommendations for drainage solutions for your new home building project.
Posted on behalf of Parks' Waterproofing LLC
5287 Speedway Rd
North Wilkesboro, NC 28659
Phone: (336) 927-3504
Monday – Friday: 8:00 AM – 5:00 PM